KATU can offer you:
ITF Affiliation
ITF Degree Certification
Gen. Choi, Hong Hi & Grand Master Kwang S. Hwang Seminars
TKD Videos by Founder & Korean Masters
Complete Management Package for your school
Regional and International competition opportunity
Taekwon-Do Summer Camp
official ITF merchandise
and much more....
send in your KATU application today !!!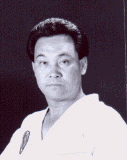 Kwang Sung Hwang
9th degree ITF Grand Master and President of KATU
We Invite You
KATU-ITF Invitational
Taekwon-Do Championship
April 2, 2000
Hartford,CT

Grand Master Hwang's
Summer Camp
July 10-16, 2000
Barre, MA
(dates and times subject to change..please confirm with KATU prior to any arrangements for travel, etc.)