Grand Master Hwang began his martial arts training at the age of 11 in Korea. He was instructor of the famed Tiger Division of the Republic of Korea Army, and taught both the United States Marine Corps, and the Vietnamese Army, while he also served in the Vietnam war. He is a graduate of Kyung Buk National University majoring in political science.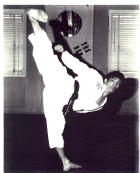 He was one of the first to graduate from the International Taekwon-Do Federation's instructor training course, and was certified as an official umpire by the International Taekwon-Do Federation. In 1971, he retired as a Captain of the Republic of Korea Army and opened a school in Manchester, Connecticut, USA and taught a credited course at Manchester Community Technical College.
Grand Master Hwang is currently an 9th Degree Grand Master Instructor, and oversees nine chief instructors with fifteen school locations and thousands of students. He is a member and chairman of the International Taekwon-Do Federation Policy Committee and is chairman of the International Taekwon-Do Federation Merger Committee and served as spokesman for International Taekwon-Do Federation for four years.
He is also President of the KoreAmercia Taekwon-Do Union (KATU). He was director of the 1989 United States Taekwon-Do team to the World Youth Festival in D.P.R. Korea and 1990 United States Taekwon-Do to the first Soviet International Taekwon-Do Championships.
Also, 1992, 1994, 1995, USA Taekwon-Do team Master Instructor.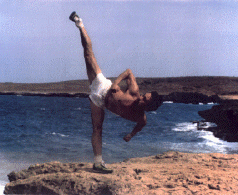 Recently appointed as chairman of the International Taekwon-Do Federation Promotional Committee. He travels worldwide performing Taekwon-Do demonstrations and seminars, oversees many countries such as Ireland, Philippines, Dominican Republic, Mexico, Australia, Greece, and many states within America, and he is special assistant to General Choi Hong Hi...the founder of Taekwon-Do.
If you would like more information about Grand Master Hwang or would like to have him speak at an event you may contact him at KATU headquarters:

Grand Master Kwang Sung Hwang
KoreAmerica Taekwon-Do Union
441 South Main Street Unit 97
Manchester, CT 06040
phone # 860-649-9696
fax # 860-649-1231
e-mail